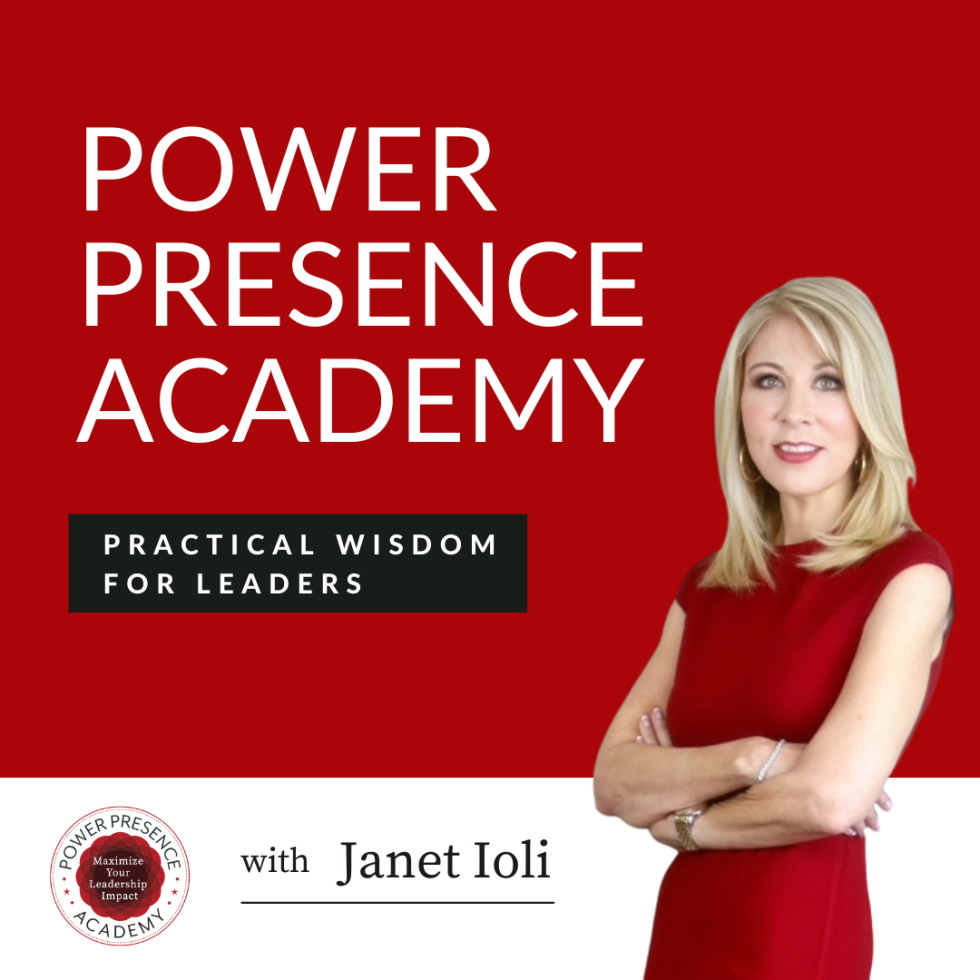 E11: What Women in Leadership Need to Know About Pursuing Board Positions with Dita Shemke
As a female executive—what do you need to know about corporate board positions? And how do you go about pursuing one?
In this episode of Power Presence Academy, I talk to Dita Shemke about what women in leadership need to know about pursuing board positions.
Dita is the Chair of the 50/50 Women on Boards' "Global Conversation on Women on Boards" in Orange County, CA. She offers her perspective about increasing the representation of women on Boards, and 3 practical tips for women seeking a board position.
In this episode:
What prompted Dita to support and work with women in leadership

The 50/50 Women on Boards Campaign

Dita's 3 tips for women seeking a board position

How to balance a board position with your life and career

Dita's personal advice for women in leadership seeking board positions
Power Presence Academy: Practical Wisdom for Leaders is the go-to podcast for anyone who leads. Your host is Janet Ioli, a leadership and human development expert, sought-after coach and advisor to global executives, and former executive with experience in four Fortune 100 companies.
Noteworthy Quotes from This Episode
"Companies who want to be relevant need to pay closer attention to women as direct consumers of goods and services."
"50/50 Women on Boards also has training programs with different levels of readiness that can provide you with the initial steps of finding out what being on a board is about and where you fit. 
"Network. Network. Network. Your personal network will serve you well in your search. Just like with your other jobs, especially for your first board position, the more people who know that you are interested in serving on a board, the greater your chances are of getting there."
"Finding your first board position is like looking for a high-level job. It takes the same discipline, planning, systematic approach, and a whole lot of networking."
"Regardless of where you are in your life, taking on any additional roles will require the mindset and the honesty to ask yourself these three important questions. Is this really what I want? Is this the right time for me? Will my family support my choice?"
"How many times in your lifetime will you have the opportunity to be part of history in the making? Why not be part of the change?"
Free Gift Offer
 If you enjoyed this episode, please leave a review on Apple Podcasts.  Select "Listen in Apple Podcasts," then choose the "Ratings & Reviews" tab to share what you think.  I'll send you a free gift to help you create your most powerful leadership presence if you submit the review and send me an email!
Resource Links
Connect with Janet Ioli:
Website: janetioli.com
Linkedin: Janet Ioli
Instagram: @janetioli
Connect with today's guest on Linkedin: Dita Shemke