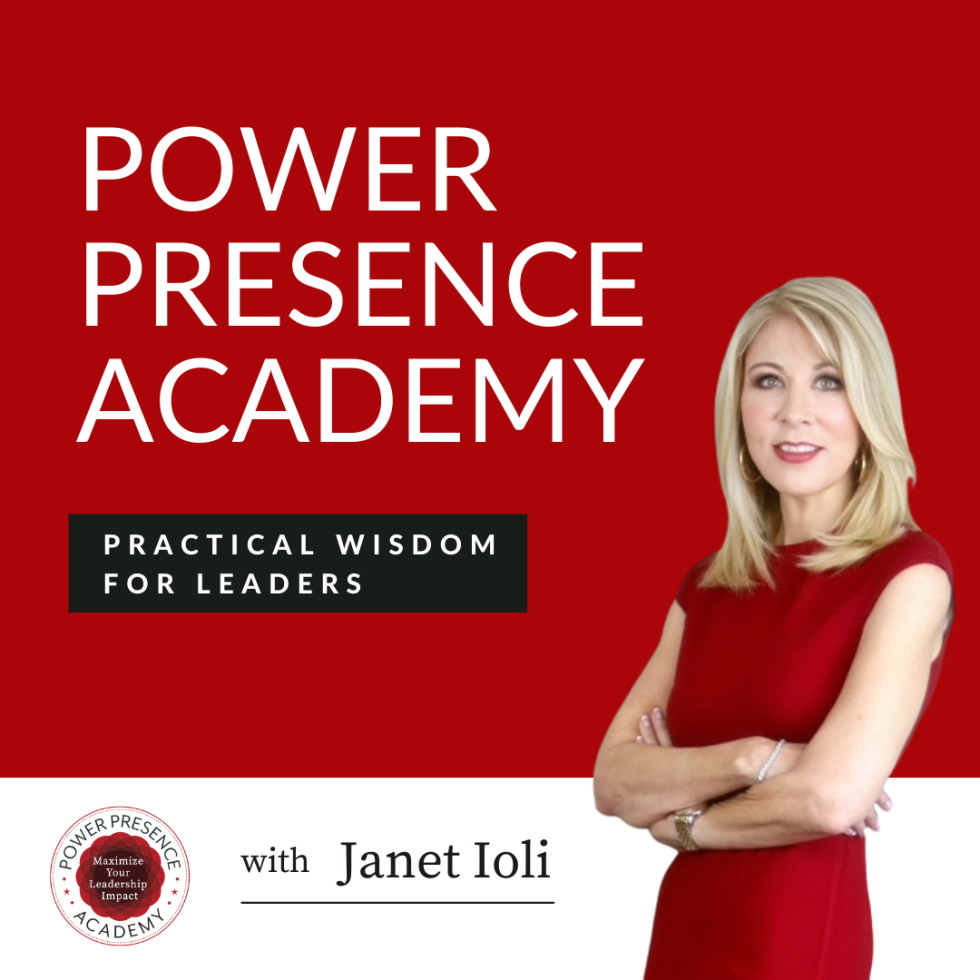 E13: Leadership Lessons from an Engineer turned Executive with Katie Selbe
"Leadership skills are not something that you're born with. You really have to learn and grow into that field."
According to my guest on this episode, no- one is born a leader. We learn, we grow, and we earn the privilege to lead. In this episode, I talk to Katie Selbe, the Chief Operating Officer at Blue Halo. She's a systems engineer turned COO with over two decades of experience in the space and defense industry.
In this episode:
Katie's journey – how an engineer became an executive leader

Transitioning from being a team member to a team leader

Dealing with feelings of inadequacy at work

Developing your own leadership voice

Career advice from her top executive role as a chief operating officer

Mentorship: creating your own career "board of directors"
Power Presence Academy: Practical Wisdom for Leaders is the go-to podcast for anyone who leads. Your host is Janet Ioli, a leadership and human development expert, sought-after coach and advisor to global executives, and former executive with experience in four Fortune 100 companies.
Noteworthy Quotes from This Episode
"Leadership skills are not something that you're born with. You really have to learn and grow into that field."
"It's really about knowing yourself and your own strengths, your own weaknesses, your values, and your beliefs. That's really foundational into becoming a strong leader. Because if you can't understand yourself and what you're good at, it's really hard to serve others."
"I think some of my best advice is, you know, really, just to be yourself, don't try to be one of the men, it's okay to be different than your male counterparts. And honestly, that's the value that you bring to the table because what makes you different is really what sets you apart from the rest of the team."
"Your brand has got to be something that's authentic to you."
"Have fun. Life is too short to be in a career that doesn't energize you or jazz you every day or to work with people that don't respect you […] life is really too short. You spend too many waking hours working. That should be fun. And if it's not, find something else."
Free Gift Offer:
 If you enjoyed this episode, please leave a review on Apple Podcasts.  Select "Listen in Apple Podcasts," then choose the "Ratings & Reviews" tab to share what you think.  I'll send you a free gift to help you create your most powerful leadership presence if you submit the review and send me an email!
Connect with Janet Ioli:
Website: janetioli.com
Linkedin: Janet Ioli
Instagram: @janetioli
Connect with today's guest on Linkedin: Katie Selbe