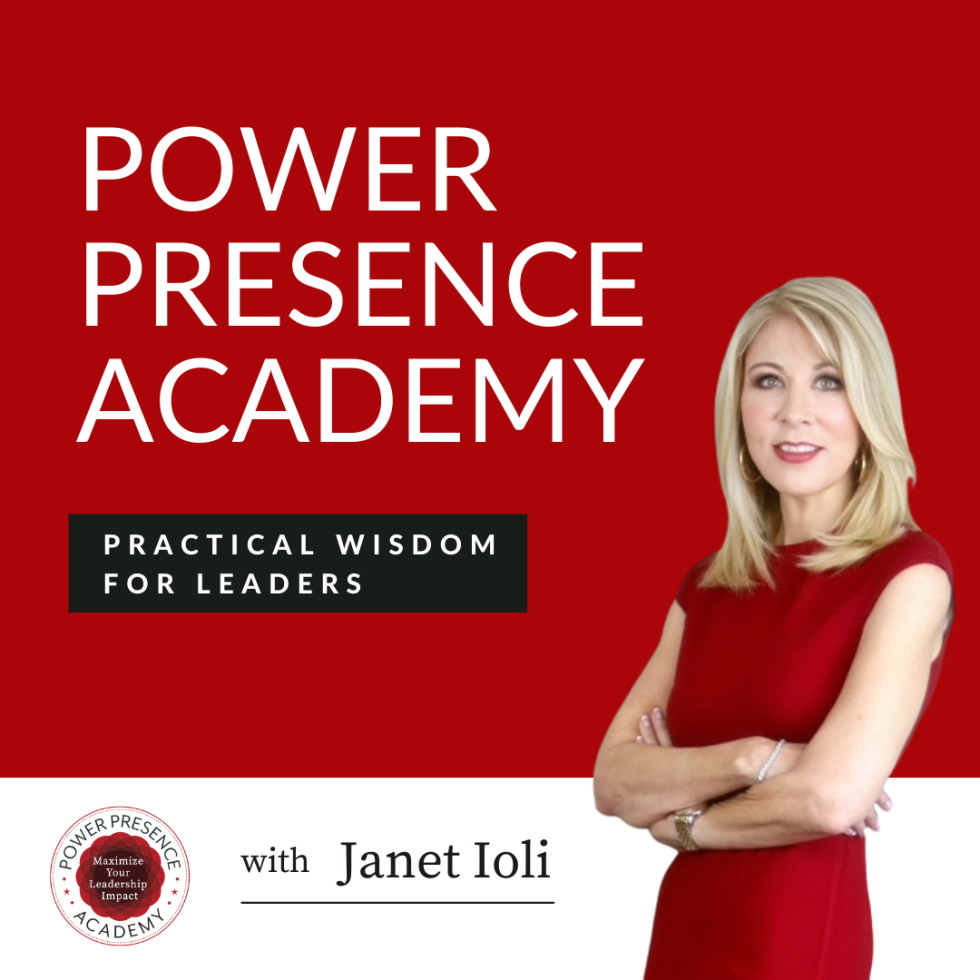 E15: One Tip to Help You Be a More Inspiring Leader
"What I know for sure from working with organizations for the past two decades is that we have overlooked the importance of selecting leaders who have the ability to inspire others."
Inspiring others is a big part of a leader's job. If you haven't been thinking about inspiration, I would argue you haven't really been leading at your best. 
To help you become a more inspiring leader, in this episode I offer some ancient wisdom from a Greek philosopher and break down three elements that make up the ability to persuade and inspire others.
In this episode:
The importance of the "inspiration factor" in leadership

Aristotle's 3 elements of persuasion

Emotional connection and its impact on inspiration

One tip to help you become a more inspiring leader
Power Presence Academy: Practical Wisdom for Leaders is the go-to podcast for anyone who leads. Your host is Janet Ioli, a leadership and human development expert, sought-after coach and advisor to global executives, and former executive with experience in four Fortune 100 companies.
Noteworthy Quotes from This Episode
"If I'm not feeling inspired, how am I going to motivate other people [and] have people that work for me to feel inspired?"
"A fundamental part of a leader's job is setting an inspirational tone and inspiring others. It is a prerequisite."
"You've got to be able to understand people and their emotions and connect with them in order to evoke them to action."
"Feelings and emotions are an integral part of the human experience. […] So we can ignore them all we want. We can tell people [to] check their emotions at the door. But they are still there."
"As a leader, that [Pathos] is an important piece to tap into. And I'm not talking about manipulation. I'm talking about human connection."
Free Gift Offer:
 If you enjoyed this episode, please leave a review on Apple Podcasts.  Select "Listen in Apple Podcasts," then choose the "Ratings & Reviews" tab to share what you think.  I'll send you a free gift to help you create your most powerful leadership presence if you submit the review and send me an email!
Connect with Janet Ioli:
Website: janetioli.com
Linkedin: Janet Ioli
Instagram: @janetioli