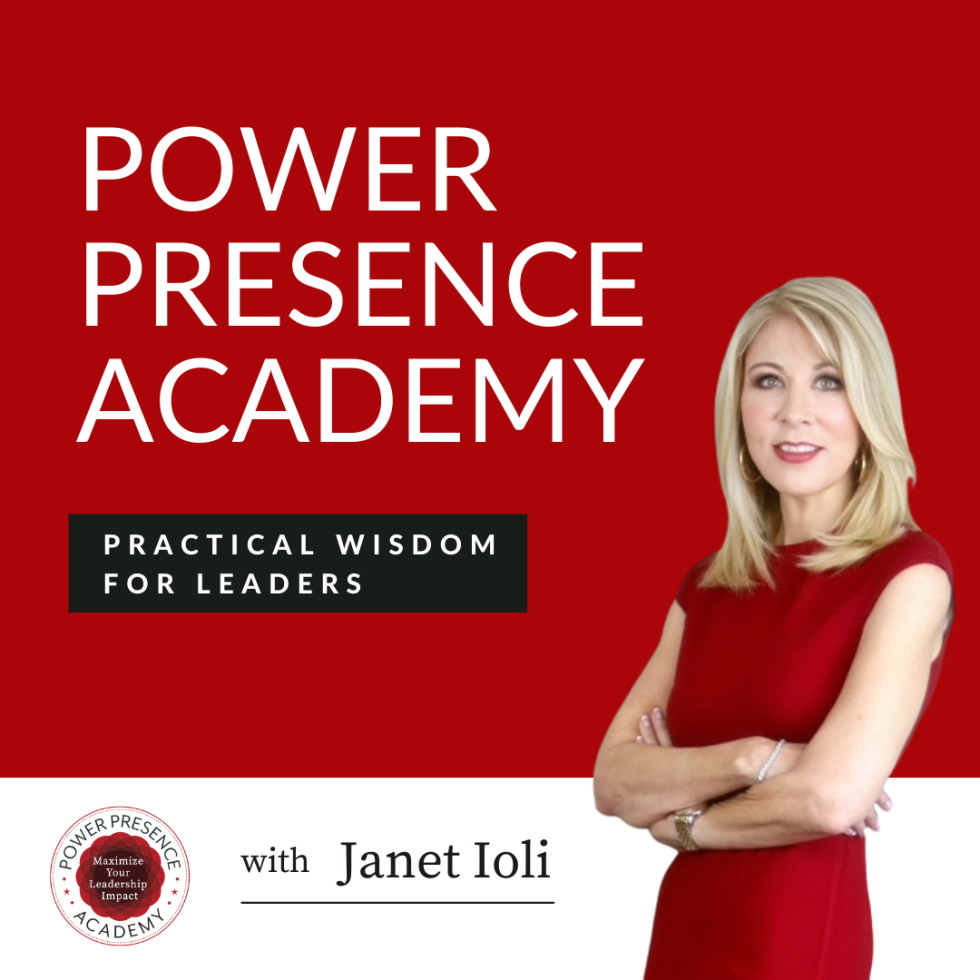 E16: Insider Advice for Women Leaders Interested in Running for Public Office with Elena Christopoulos
"Even though more women are getting into politics, it's still not an even playing field."
In this episode of Power Presence Academy, I talk to Elena Christopoulos, a commissioner in the city of Santa Monica, California whose goal is to get more women in politics. Elena shares some truly wise words and lessons she's learned throughout her journey that will help you be a better and happier leader, whether you're in politics or not.  
In this episode:
Elena's journey and some lessons she learned along the way

The way self-doubt impacted Elena and how she overcame it

How Elena went from Political Consultant to a Politician herself

Elena's insider advice for women who want to get into politics

The importance of having mentors and a safety net

A different way to look at rejection

And more!
Power Presence Academy: Practical Wisdom for Leaders is the go-to podcast for anyone who leads. Your host is Janet Ioli, a leadership and human development expert, sought-after coach and advisor to global executives, and former executive with experience in four Fortune 100 companies.
Noteworthy Quotes from This Episode
"Elena, pay it forward. And once you get to a position where you can hire diverse voices, diverse folks produce diverse outcomes and diverse solutions. […] if you get different people in the room, that's where the magic happens."
"I realized that vulnerability is strength. And you know, not only do I believe it, I know it to be true."
"I learned at an early age from an aunt [who] passed away in Greece: "You need to find mentors in your life, regardless of what you do."
"Rejection, mistakes, and other things like failures. They just set you up for success down the road, I believe."
"I think that women are stronger together […] I mean, we are so strong together. It's no competition, it's collaboration, right? And that's how we work well together."
Free Gift Offer:
 If you enjoyed this episode, please leave a review on Apple Podcasts.  Select "Listen in Apple Podcasts," then choose the "Ratings & Reviews" tab to share what you think.  I'll send you a free gift to help you create your most powerful leadership presence if you submit the review and send me an email!
Connect with Janet Ioli:
Website: janetioli.com
Linkedin: Janet Ioli
Instagram: @janetioli
Connect with today's guest on Linkedin:  Elena Christopoulos