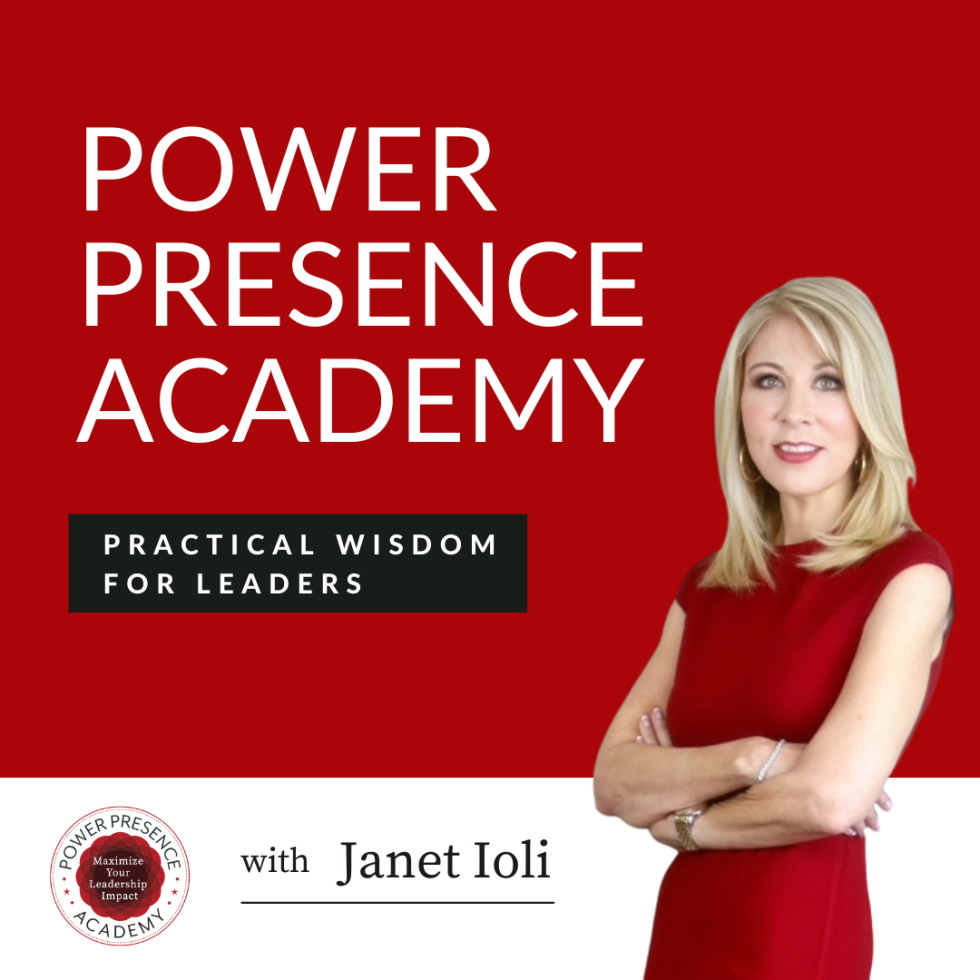 E18: Advice for Women Leaders in Tech with Aimee Catalano
In this episode, I talk to Aimee Catalano, Marketing Executive at Google Cloud with nearly 20 years of experience in enterprise marketing. 
You'll hear Aimee Catalano discuss her leadership career journey, the challenges that women leaders face working in tech companies, and the important lessons she has learned along the way.  She'll also share career advice and how to achieve results in a leadership role you love! 
In this episode:
Aimee shares the journey to her current leadership role as a marketing executive at Google Cloud

The unique challenges women leaders in tech face and how to overcome them 

How being true to yourself as a leader is the key to your success

How your focus can motivate your team to achieve results 

The importance of empathetic leadership to support your team

Setting work-life boundaries and the false pursuit of perfection as leaders
Power Presence Academy: Practical Wisdom for Leaders is the go-to podcast for anyone who leads. Your host is Janet Ioli, leadership and human development expert, sought-after coach and advisor to global executives, and former executive with experience in four Fortune 100 companies. She helps leaders ground themselves with confidence, connection, and purpose and learn to lead with Less Ego, More Soul.
Noteworthy Quotes from This Episode
"It's going to be the contribution that I make to the business, not how I look, that is ultimately going to get me where I need to go."
"And I think if I would tell myself something back then, […] be comfortable in your skin, be who you are, […] you know what you care about most. […] that's what's going to make you successful, your contributions to the team, to the output of the results." 
"Since there are not a ton of women that are out there in tech, I actually feel like it [being a woman] was not a disadvantage for me. If anything, it was an advantage."
"The people management, empathetic leadership type of the side of our roles has never been more important."
"If your work isn't fulfilling, then make a move, […] nobody wins when people aren't matched in the right team or in the right company."
"It's up to you to be proactive about managing your personal journey and your career […] if something is just not making you happy, don't just live with it."
If you enjoyed this episode, please leave a review on Apple Podcasts.  Select "Listen in Apple Podcasts," then choose the "Ratings & Reviews" tab to share what you think.  
Connect with Janet Ioli:
Website: janetioli.com
Linkedin: Janet Ioli
Instagram: @janetioli
Janet is the founder of Power Presence Academy.  She helps leaders ground themselves with confidence, connection, and purpose and lead with Less Ego, More Soul.
Connect with today's guest on LinkedIn: Aimee Catalano