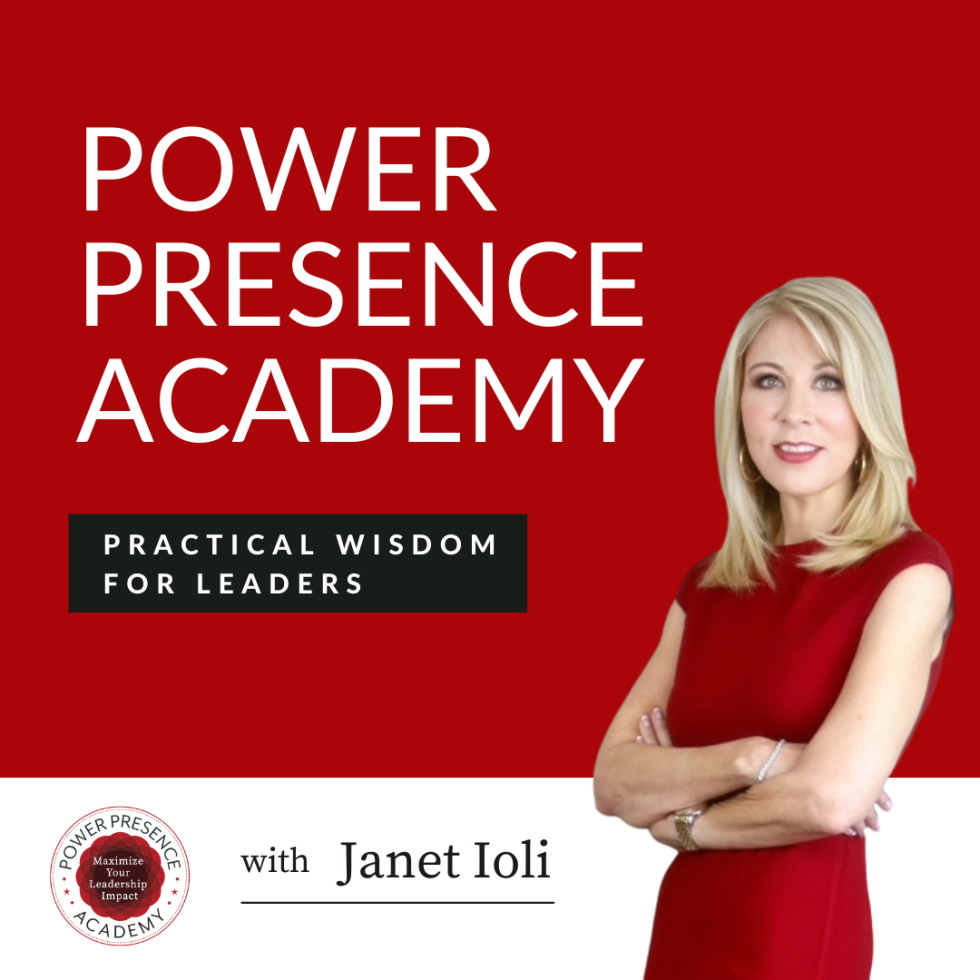 E19: Overcoming Stereotypes and Maximizing Your Power with Carita Walker
"I was watching myself doing these behaviors and I thought: […] 'do I ever have to act like that? And who could I be, if I'm not acting like that? What could I create? How much energy am I expending?" 
In this episode of Power Presence Academy, I talk to Carita Walker, the Chief Legal Officer, General Counsel, and Head of Legal for Shell Recharge Solutions Americas and Asia.
Carita shares some of the truly valuable lessons she has learned along her leadership journey.  She reminds us how stereotypes can make us feel diminished and hold us back.  Carita emphasizes the importance of expressing ourselves authentically to maximize our inner power.  She offers important lessons of experience relevant to all leaders seeking to find and express their voice.
In this episode:
Carita's path toward becoming General Counsel 

The advice Carita would give herself when she started out her leadership journey 15 years ago

The importance of authenticity and expressing all sides of yourself

Overcoming stereotypes that hold you back

Unpacking the imposter phenomenon and why women face it

Finding your leadership voice

And more!
Power Presence Academy: Practical Wisdom for Leaders is the go-to podcast for anyone who leads. Your host is Janet Ioli, leadership and human development expert, sought-after coach and advisor to global executives, and former executive with experience in four Fortune 100 companies. She helps leaders ground themselves with confidence, connection, and purpose and learn to lead with Less Ego, More Soul.
Noteworthy Quotes from This Episode
"There have been moments where I've had to look at myself and say: 'you know what? I'm not even sure what my authentic self is, because I've been trying to fit this particular mold and trying to be this particular thing, because that's what society says I should do, or how I should act."
"It's too much work to try to be someone else or to try to fit into a mold. I've just learned, and I'm seeing that the more authentic I am, the more authentic I see other people. I think that's a better formula for success."
"In my opinion there's no reason why extraordinarily competent women, experienced women, accomplished women, should walk around feeling as if they don't belong."
"I think people don't realize that as we move up in an organization, you're not just Carita, you're the role. And people are identifying us with that role and not as the person so much."
"I think that the roles that we are in as leaders are just conduits for bigger things for us to have an impact on the world, or even to what our true purpose is in life."
If you enjoyed this episode, please leave a review on Apple Podcasts.  Select "Listen in Apple Podcasts," then choose the "Ratings & Reviews" tab to share what you think.  
Connect with today's guest on LinkedIn: Carita Walker
Connect with Janet Ioli:
Website: janetioli.com
Linkedin: Janet Ioli
Instagram: @janetioli
Janet is the founder of Power Presence Academy.  She helps leaders ground themselves with confidence, connection, and purpose and lead with Less Ego, More Soul.