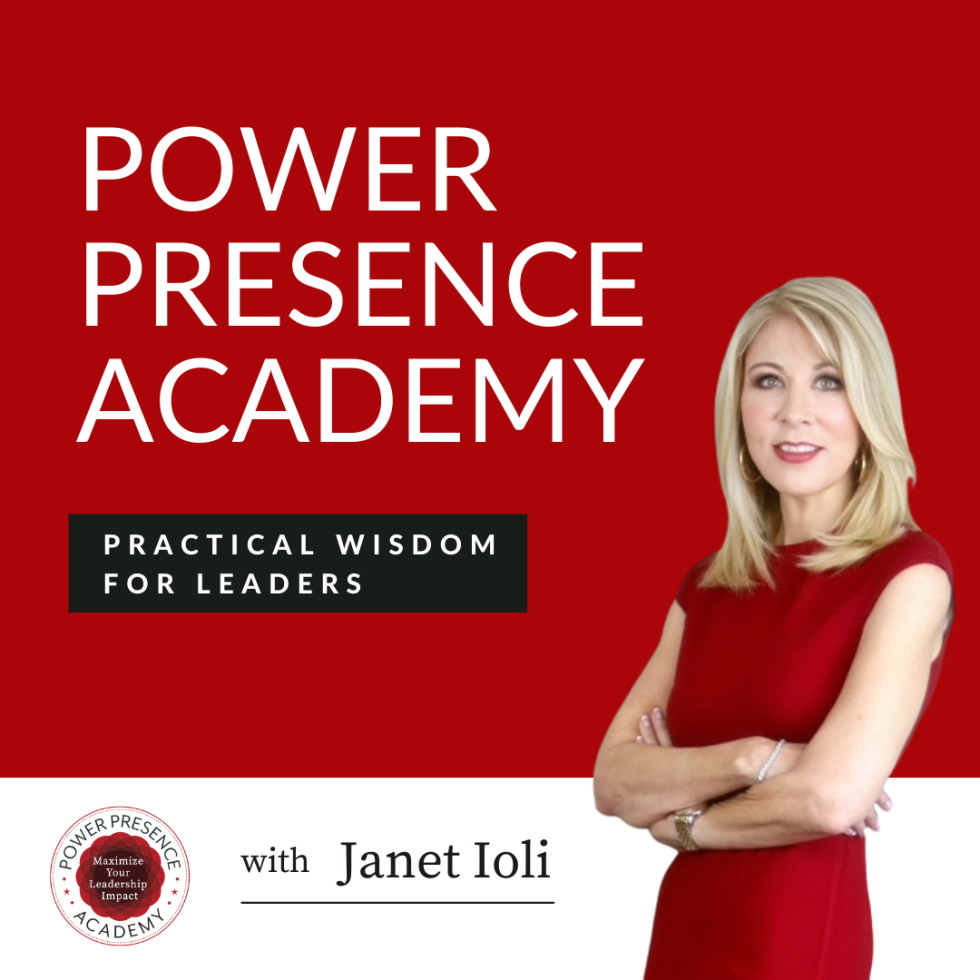 E20: Leadership Lessons from a Marketing Executive with Shannon O'Meara Smith
"Coming from a position of love and happiness, I always do a better job, I'm always a better leader, I'm a better mother, a better wife, or partner, I'm better at everything."
In this episode, I talk to Shannon O'Meara Smith, the Vice-President and Deputy Chief Marketing Officer at Viasat, a global telecommunications company. 
You'll hear Shannon talk about her leadership origins in the military and how that affects her in her leadership in her current role.  She'll surely surprise you with her thoughts about women and the imposter syndrome, and she'll offer some really wise advice for all leaders.
In this episode:
Shannon's leadership story

The imposter syndrome and women

Tips for navigating moments of self-doubt as a leader

Shannon's specific advice and words of wisdom geared to women leaders

And more!
Power Presence Academy: Practical Wisdom for Leaders is the go-to podcast for anyone who leads. Your host is Janet Ioli, leadership and human development expert, sought-after coach and advisor to global executives, and former executive with experience in four Fortune 100 companies. She helps leaders ground themselves with confidence, connection, and purpose and learn to lead with Less Ego, More Soul.
Noteworthy Quotes from This Episode
"Everybody forgets what an amazing person they are. So sometimes it helps to re-evaluate and  relook at and own who you are."
"I'm not a fan of the terminology imposter syndrome, because people use it almost exclusively surrounding females."
"Being brave doesn't mean that you don't have fear…you acknowledge that you have the fear, but you act anyway."
"Everybody I know is winging it. I don't know, anybody who's like, 'I've got it all together and I know what I'm doing.'"
If you enjoyed this episode, please leave a review on Apple Podcasts.  Select "Listen in Apple Podcasts," then choose the "Ratings & Reviews" tab to share what you think.  
Connect with today's guest on LinkedIn: Shannon O'Meara Smith
Connect with Janet Ioli:
Website: janetioli.com
Linkedin: Janet Ioli
Instagram: @janetioli
Janet is the founder of Power Presence Academy.  She helps leaders ground themselves with confidence, connection, and purpose and lead with Less Ego, More Soul.