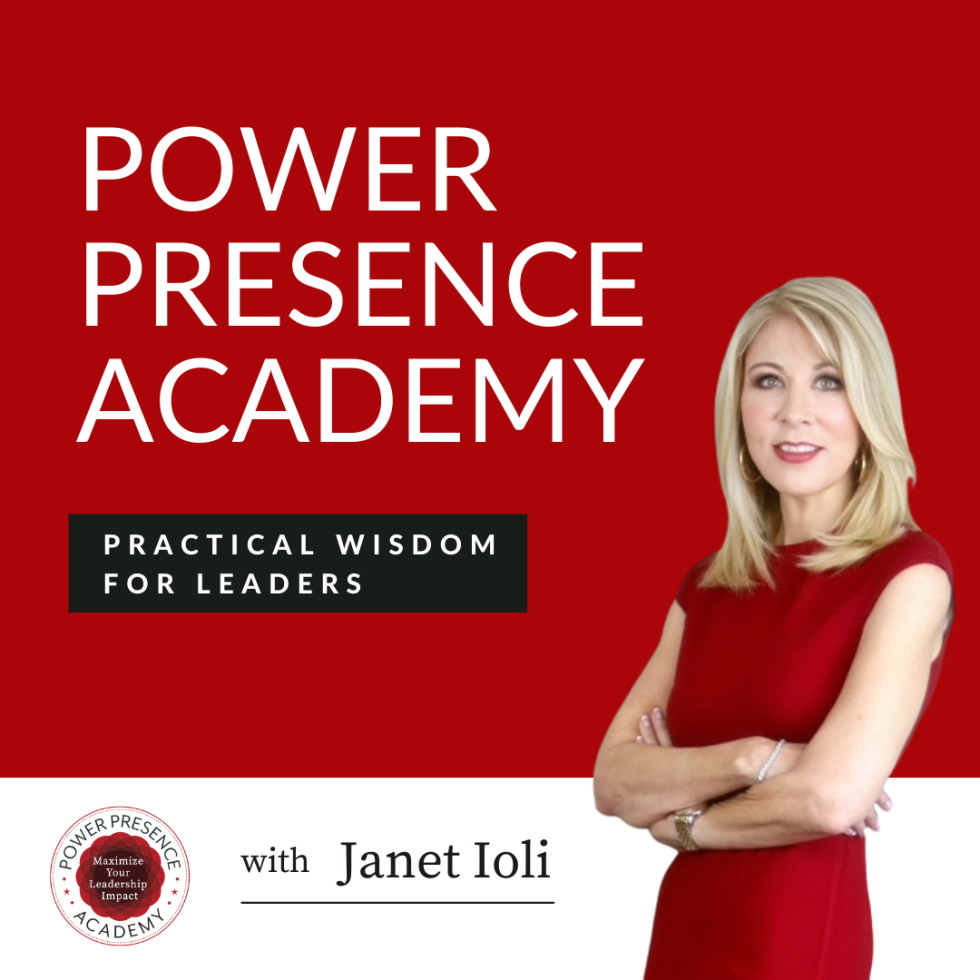 E3: From Entry-level to President: Lessons from the Leadership Journey to the Top with Nicole Burdette
How did Nicole Burdette, President of Southern California Land & Housing at Brookfield Properties, go from her entry-level position as the receptionist in her organization to her current position as a President?
In this episode of Power Presence Academy: Practical Wisdom for Women Leaders, Nicole shares her career success secrets as she recounts her leadership journey and offers her lessons of experience with you.
In this episode:
How self-awareness can help you become a better leader

Her experience with imposter syndrome and how to gain more confidence as you progress in your career

The value of varied experiences and how they shape you

Nicole's definition of leadership 
Power Presence Academy: Practical Wisdom for Leaders is the go-to podcast for anyone who leads. Your host is Janet Ioli, a leadership and human development expert, sought-after coach and advisor to global executives, and former executive with experience in four Fortune 100 companies.
Noteworthy Quotes from This Episode
"Getting comfortable with being vulnerable is really important. I think high performers are focused on perfection and their outward view of how others view them. That's not really what people want from a leader. They want to be able to connect on how they're the same.
"Be flexible in the opportunities that are presented to you."
"There was a 2020 report published by KPMG from their Women's Leadership Summit. It reported that 75% of female executives have experienced what is known as the imposter syndrome."
"This imposter syndrome is a big thing for me."
"Be sure you're having fun. Titles are meaningless if you don't love going to work every day."
"Make sure you care, if you don't care, it's going to be really hard to have a voice."
"Even if it's not the right call, it was the right call at the time."
"Life's a journey, it is not perfect, and that's okay. It's much better for it to be real." 
Free Gift Offer
 If you enjoyed this episode, please leave a review on Apple Podcasts.  Select "Listen in Apple Podcasts," then choose the "Ratings & Reviews" tab to share what you think.  I'll send you a free gift to help you create your most powerful leadership presence if you submit the review and send me an email!
Connect with Janet Ioli:
Website: janetioli.com
Linkedin: Janet Ioli
Instagram: @janetioli
Connect with today's guest on Linkedin: Nicole Burdette