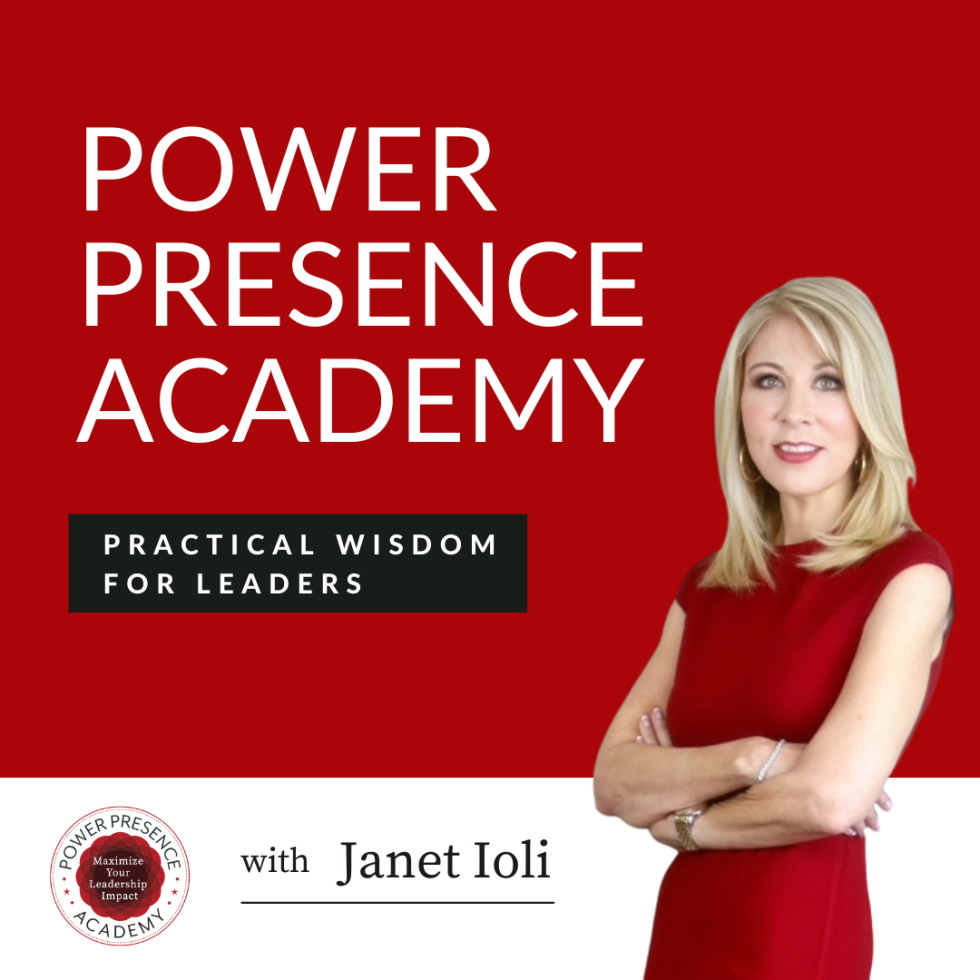 E5: Make Regular Self-Care Your Number One Priority with Pashon Mann
If you continuously neglect your own self-care to get more done at work, you're going to want to listen to this episode of Power Presence Academy.
I talk to Pashon Mann about how chronic stress can accumulate in our bodies and manifest as illness.  She shares her own experience as a busy executive going about her high-achieving, superwoman ways until a thunderbolt diagnosis took her by total surprise. Pashon discusses the key elements that have helped her overcome adversity and maintain a newly balanced mindset.
Pashon is the Vice-President of Recruiting at Comcast and has two decades of experience as a recruiting and HR executive in several large, well-known companies.
In this episode:
The thunderbolt diagnosis that changed Pashon's life

Being kind to ourselves and the impact it can have on our bodies

How to shift priorities when you realize you've been neglecting yourself for your career

How to maintain a positive mindset when you're facing tough circumstances

Can you learn to be resilient?
Power Presence Academy: Practical Wisdom for Leaders is the go-to podcast for anyone who leads. Your host is Janet Ioli, a leadership and human development expert, sought-after coach and advisor to global executives, and former executive with experience in four Fortune 100 companies.
Noteworthy Quotes from This Episode
"I ignored stress. I ignored it. I was believing that I was the Superwoman; that I was invincible."
"Be careful what you think, and what your mind says, because your body is listening."
"I'm a much better leader, I'm a much better spouse, and I'm a much better mother because I'm more balanced now."
"People don't realize that when you're burnt out and you're working all day and all night, you're not your best."
"We're so caught up in achieving, proving, pleasing, and moving forward. We forget that we are a physical body and there's a human here. There is an energy that's within us that if we don't manage it, if we don't really take care of this container, all of the other things we're doing are useless."
"Perspective will shift your response, which ultimately will shift the outcome to be positive."
"You can be resilient if that's what you choose."
Free Gift Offer
 If you enjoyed this episode, please leave a review on Apple Podcasts.  Select "Listen in Apple Podcasts," then choose the "Ratings & Reviews" tab to share what you think.  I'll send you a free gift to help you create your most powerful leadership presence if you submit the review and send me an email!
Resource Links
Connect with Janet Ioli:
Website: janetioli.com
Linkedin: Janet Ioli
Instagram: @janetioli
Connect with today's guest on Linkedin: PaShon Mann