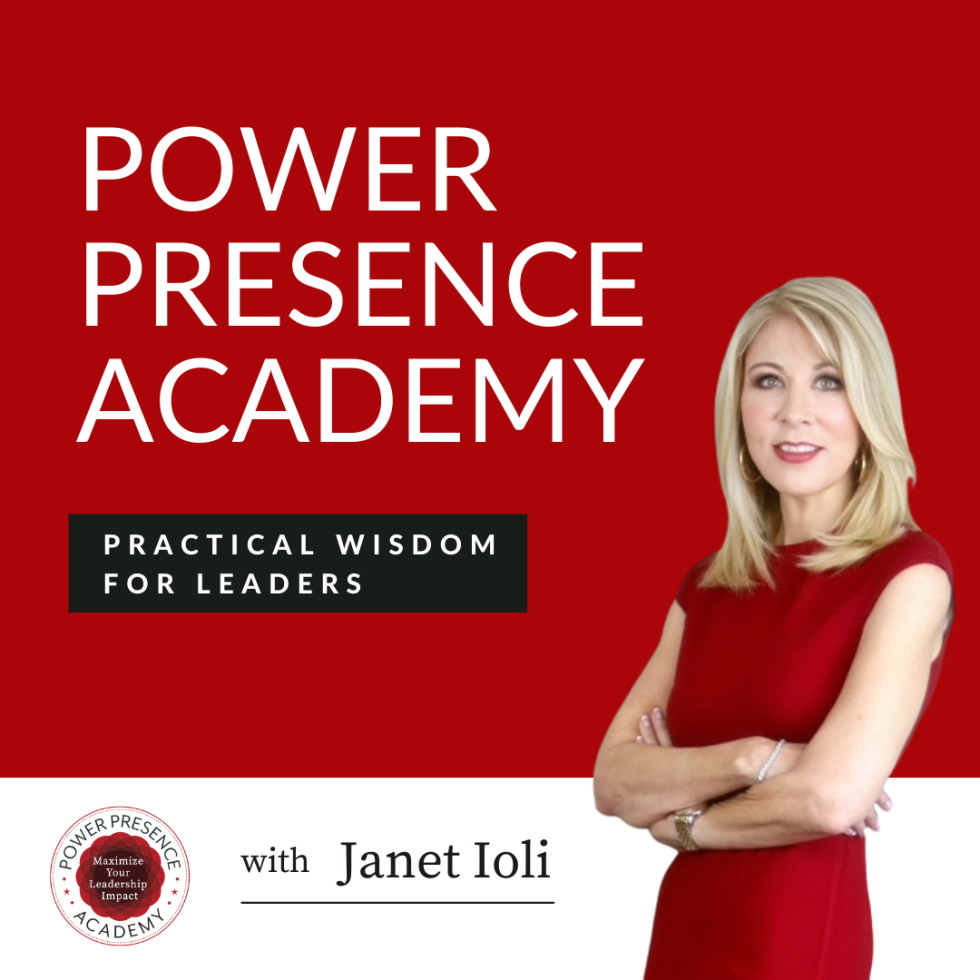 E6: 3 Things to Do When You Have a Self-Doubt Attack
Regardless of how confident or accomplished you are, you are not immune to self-doubt.  My most accomplished and senior-level executive clients regularly describe to me the bouts of self-doubt that invade their minds and impact their effectiveness in the moment. Whether you experience it regularly or occasionally, a self-doubt attack can be paralyzing when you have one.  
In this episode I'll talk about self-doubt and share:
My own self-doubt attack experience

3 practical things you can do when a self-doubt attack strikes 
These 3 things I share are simple strategies you can apply immediately the next time your self-doubt is about to get the best of you.
Power Presence Academy: Practical Wisdom for Leaders is the go-to podcast for anyone who leads. Your host is Janet Ioli, a leadership and human development expert, sought-after coach and advisor to global executives, and former executive with experience in four Fortune 100 companies.
Noteworthy Quotes from This Episode
"None of us are immune to self-doubt attacks and learning how to persist through it and stay the course is key."
"A lot of chatter in our heads comes from past conditioning."
"Remind yourself of the purpose behind what you are doing."
"Ask yourself what is needed here and act from that place."
"Separate your purpose  from your ego identity and focus on what you are trying to achieve."
"When you focus on something bigger than yourself, the focus won't be on you."
"Be the tree."
Free Gift Offer
 If you enjoyed this episode, please leave a review on Apple Podcasts.  Select "Listen in Apple Podcasts," then choose the "Ratings & Reviews" tab to share what you think.  I'll send you a free gift to help you create your most powerful leadership presence if you submit the review and send me an email!
Resource Links
Connect with Janet Ioli:
Website: janetioli.com
Linkedin: Janet Ioli
Instagram: @janetioli