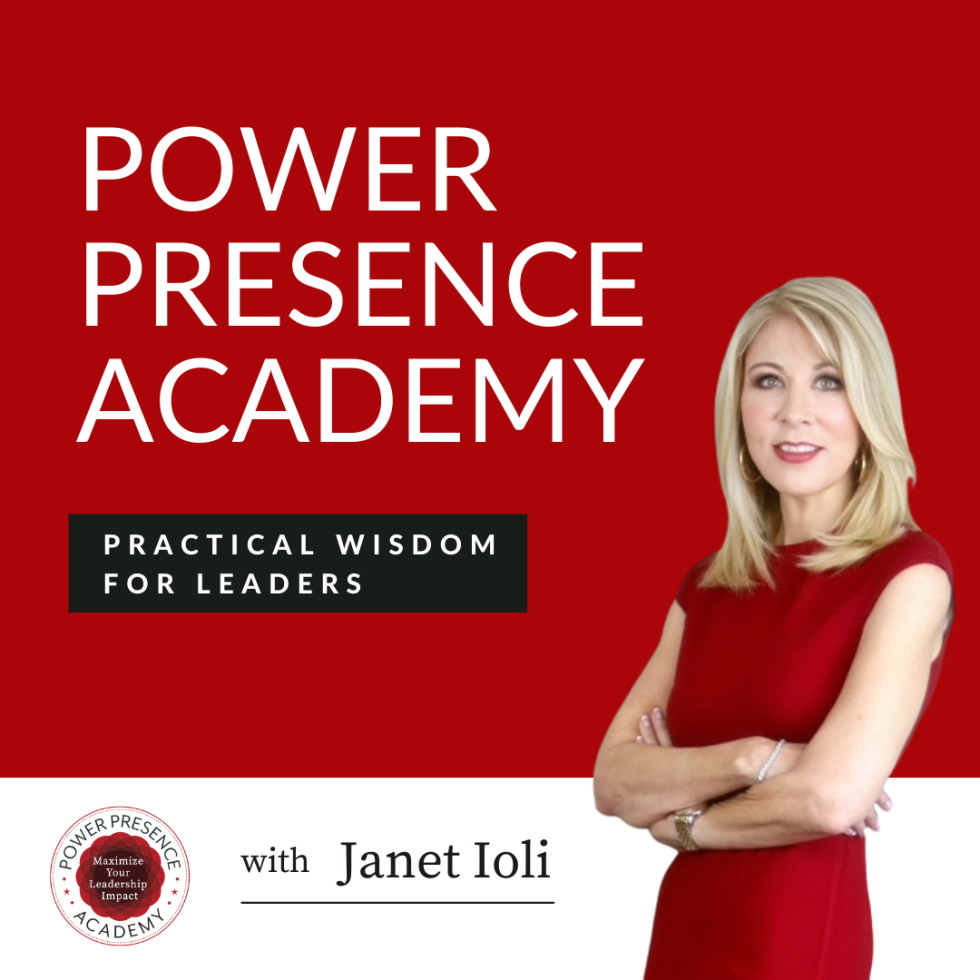 E7: Create a Powerful Personal Brand with Chief Marketing Officer Colleen Campbell
What does it mean to have a personal brand?  Every single moment people are watching what you say and do and making up a story about who you are, what you stand for, and what it is like to be in your presence.  You can leave that story to chance, or you can control the narrative in that story.  Being intentional about how you present yourself in a way that highlights your expertise and strengths is an important part of creating a personal brand. 
In this episode of Power Presence Academy, I talk to Colleen Campbell, the Chief Marketing Officer at Maxar Technologies about the importance of being clear and intentional about creating a consistent personal brand, no matter who you are.
In this episode:
The value of being clear about your personal brand and behaving consistently 

The components of a strong personal brand

How learning to express yourself authentically is the foundation of your brand
Power Presence Academy: Practical Wisdom for Leaders is the go-to podcast for anyone who leads. Your host is Janet Ioli, a leadership and human development expert, sought-after coach and advisor to global executives, and former executive with experience in four Fortune 100 companies.
Noteworthy Quotes from This Episode
"Developing a personal brand allows you to set the tone and the tenor of how you professionally want to be perceived and received."
"Unless you tell them, they will not know."
''Personal branding is really about how you are making others feel and what you are contributing."
"The most powerful personal brands speak from the heart."
Free Gift Offer
 If you enjoyed this episode, please leave a review on Apple Podcasts.  Select "Listen in Apple Podcasts," then choose the "Ratings & Reviews" tab to share what you think.  I'll send you a free gift to help you create your most powerful leadership presence if you submit the review and send me an email!
Resource Links
Connect with Janet Ioli:
Website: janetioli.com
Linkedin: Janet Ioli
Instagram: @janetioli
Connect with today's guest on LinkedIn: Colleen Campbell